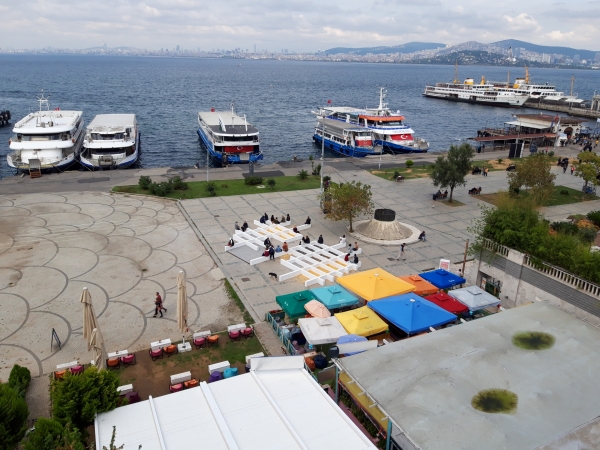 The multi-dimensional analyse of public space as non-institutional spaces for contemporary art creation and for audience involvement
This action-research aims to explore and analyse the strategies implemented by cultural and artistic actors, representatives of civil society and media, based in France, Cuba and Turkey, in order to identify and mobilize public space as a place of artistic creation and a fully-fledged democratic political space.
This study analyses the legal, economic, social, cultural and political nature of the public space - and more specifically in the context of contemporary art biennales - in order to identify the obstacles and solutions tested and implemented by these creators and actors. The objective, through this research work, is to contribute to the design of new creative projects, new services and new policies, that can be transposed to other European and non-European territories, so that the public space can assert its essential role as a fully-fledged place of artistic creation and democratic political space, for artists, civil society and citizens. 
The initial questions are:
How can we imagine, particularly in countries under political tension, new cultural projects and services that are part of the dynamics of social and democratic development?
How and under which conditions can public space be and stay a tool for democratizing social, political and cultural relations?
Considering the legal limitations imposed by some public authorities, which strategies, alternatives, parades and bypasses are artists based in France, Turkey and Cuba succeeding in mobilizing, in order to create the conditions for their freedom of artistic creation?